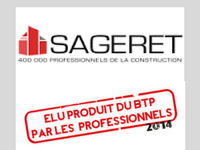 2014
Winner in the Business Services category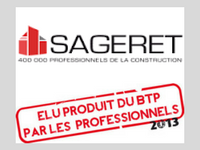 2013
Winner in the Business Services category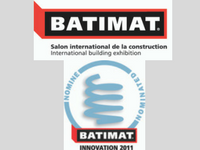 2011
Nominated for the Innovation Competition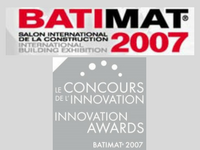 2007
Innovation Competition: Silver Medal
For the 5th time, the MéthoCAD software receives a silver medal in the IT category, at the BATIMAT 2007 innovation contest for its new Chantiers HQE module.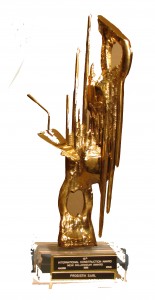 2006
International Construction Awards Madrid
In October 2006, the 26th edition of the International Construction Awards organized by the Trade Leaders Club was held at Melia Castille in Madrid.
Companies from around the world working in the construction and transport sectors have been invited to receive their awards.
In the welcome address, the Director of the Trade Leaders Club emphasized the importance of these industrial sectors: construction and transport for the economy of any country.
These awards were created to reward companies that have distinguished themselves in their respective fields and encourages them to continue their efforts in innovation.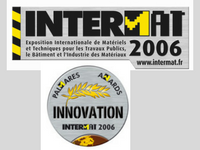 2006
Awards of Innovation Silver Medal
A true revealer of the latest key technologies, the Innovation Awards is a competition that rewards the most innovative equipment, techniques and services.
In 2006, 69 applications were submitted. They are divided between machines (24), equipment and components (36), and services (9).
In the Services category, out of the 9 pre-selected products, 2 were rewarded.
MéthoCAD has received the Silver Medal for its new virtual reality module and especially for the originality of the approach which consists in proposing a service activity for the realization of models in virtual reality.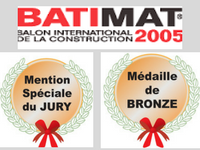 2005
Competition for Innovation
Bronze Medal: Medium Categories, Methods, NICT
Special Mention of the Jury: Prevention and Security
The aim of the BATIMAT innovation competition organized at the fair is to promote the most innovative products in the construction sector.
The innovations compete in 7 classes of products, the software enters the class 6, Means, Methods, NICT.
The products are selected by juries made up of professionals recognized for their skills and representative of the various Construction professions (FFB, CSTB, UNSFA, OPPBTP ...)
Of the 169 shortlisted products, 26 medals were awarded. A first medal has been awarded to the MéthoCAD software in the category Means, Methods, NICT.
A few minutes after receiving its first award, the company is recalled to the podium to receive a second medal: Special Mention of the Jury for Prevention and Security. Indeed, the jury reserves the right to award special mentions apart from the 3 gold, silver and bronze medals.
Three special mentions were given during the ceremony.