13th and 14th June 2023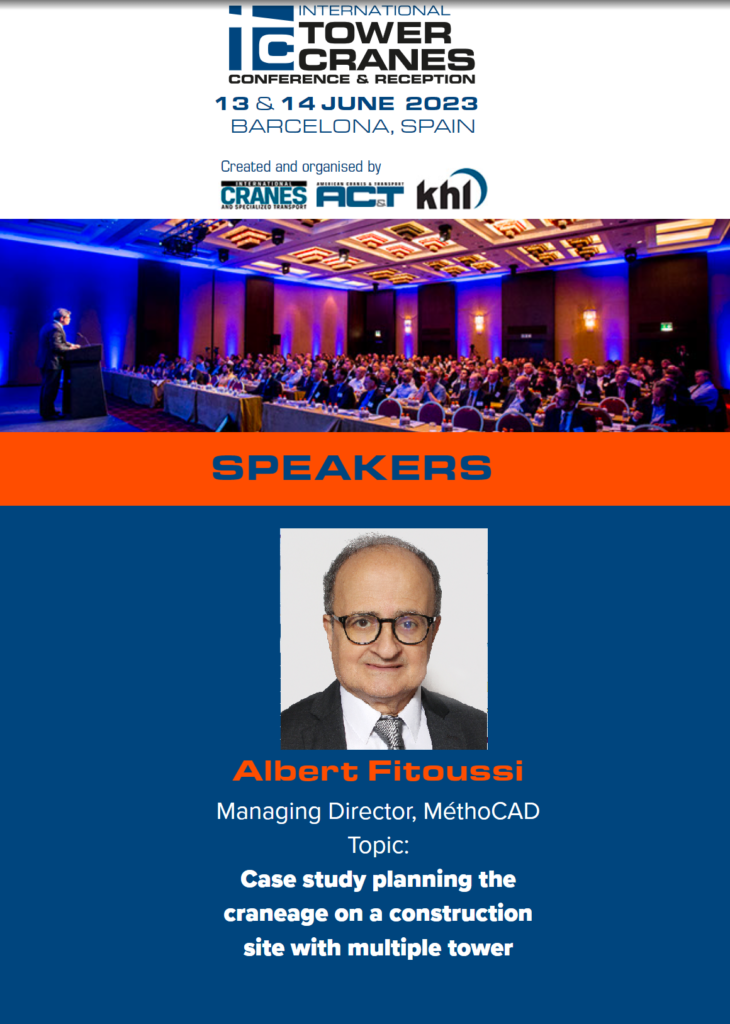 Every year the UK magazine, International cranes organizes a crane conference that attracts crane users and manufacturers worldwide. This year it will take place in Barcelona on 13th and 14th June 2023.
Our manager, Albert FITOUSSI will be speaking about the MéthoCAD software and its use for the 17-crane construction site of the Frankfurt airport extension.