Positioning cranes on a construction site can be a challenge for the designer, particularly in situations where there are several cranes on the same site as minimum clearance levels must be taken into account. MethoCAD provides the solution to these problems whilst facilitating the job of the site designer.


Whilst designing and planning the layout of a construction site, MethoCAD can assist in finding the appropriate crane in the database by specifying one or more criteria like the manufacturer, the jib nose maximum load, the overall maximum load, or the height under hook. The software displays the cranes that match the selected criteria.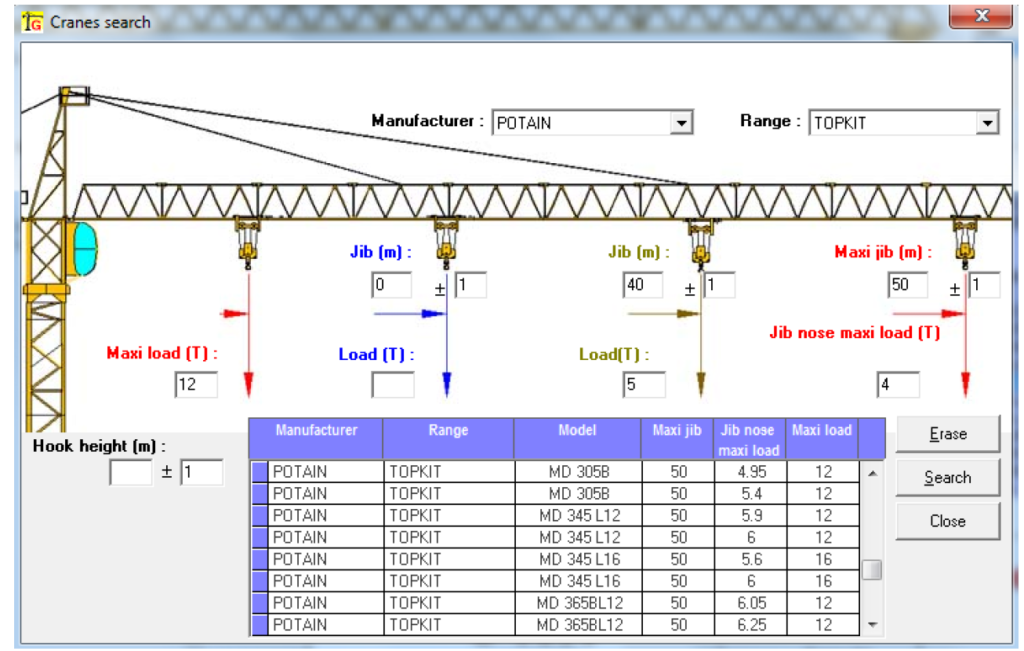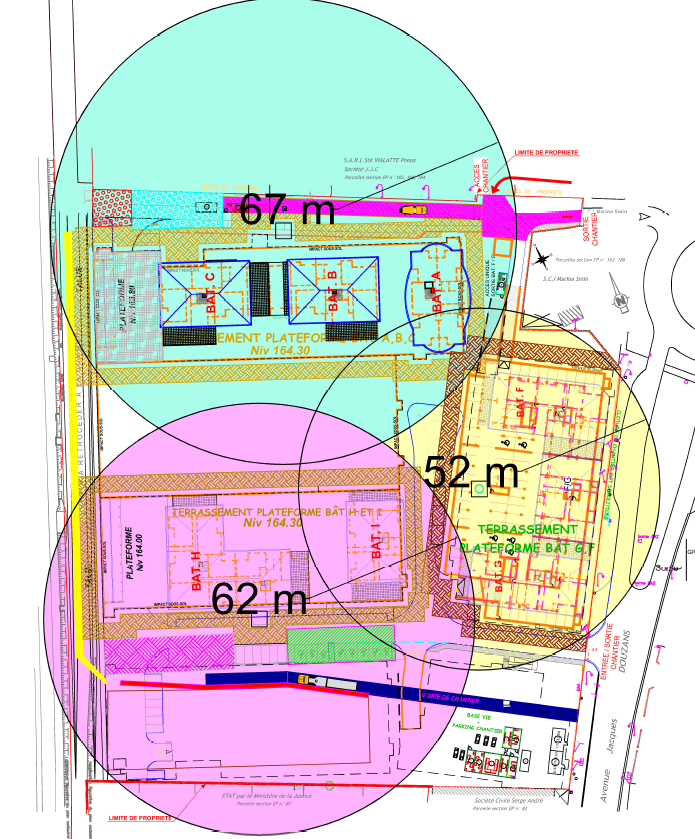 MethoCAD includes an extensive database of tower cranes data from the major manufacturers in the market that can be consulted under Windows through a dialogue box. The user simply selects the crane, model, chassis type, load, jib length, and height under hook. These parameters are then automatically exported to the AutoCAD site layout drawing.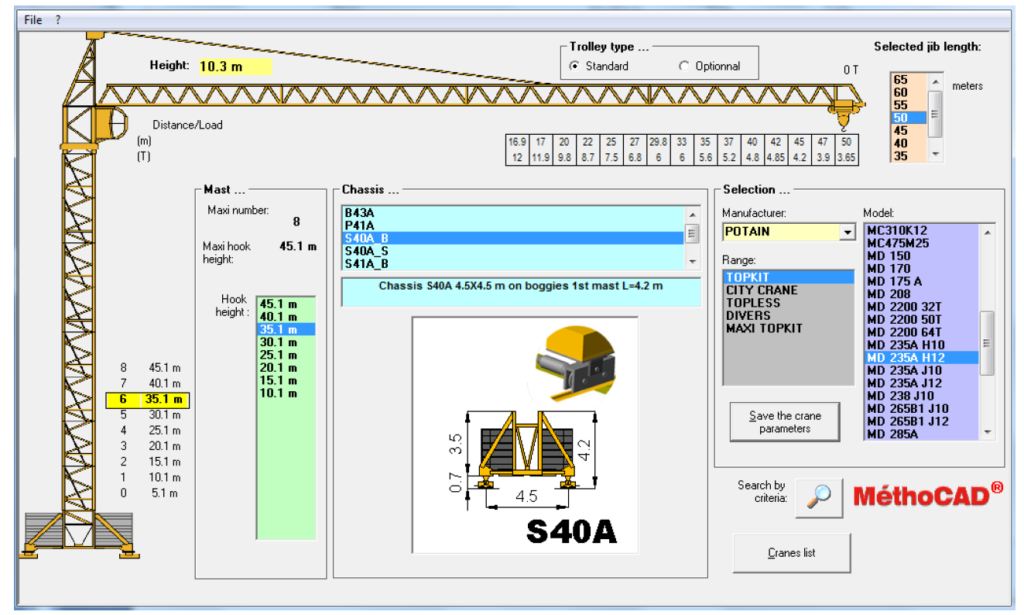 MethoCAD is supplied with a library of hundreds of AutoCAD blocks including chassis with different configurations, masts, and jibs. These blocks are assembled automatically by the software to create the top and front views of the crane without any intervention of the user. This latter will not have to search the right blocks to use on his computer and the tedious job of inputting the dimensions on the cranes is no longer needed. Everything is completely automatic. In case of any change on the site, the modifications of the crane (height under hook, jib length etc.) are immediate and completely interactive.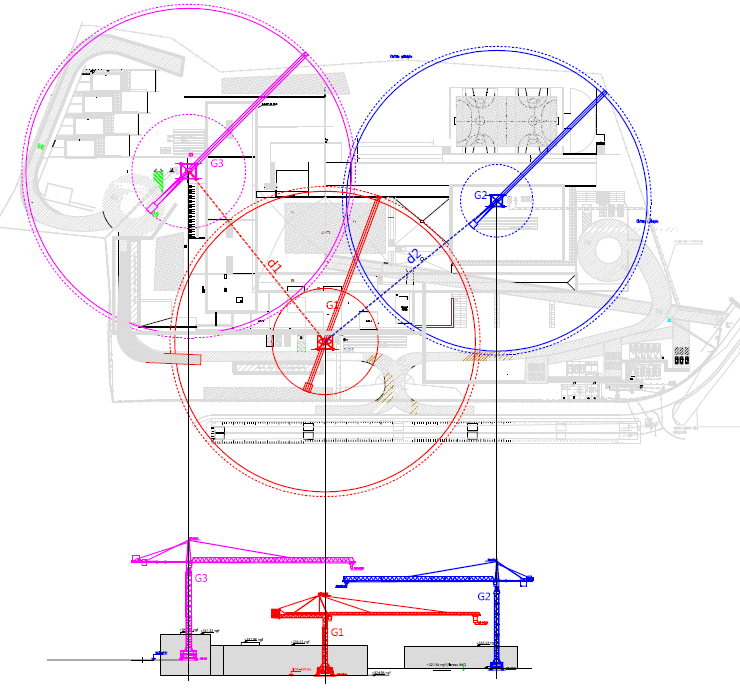 By clicking on the cranes in the top view, a front view is drawn automatically following the cranes axis. When the cranes are free standing, the minimum clearance levels between the cranes can be verified. The software draws an outline around the cranes and checks whether or not the outlines overlap, providing warning symbols where the minimum clearance is not respected.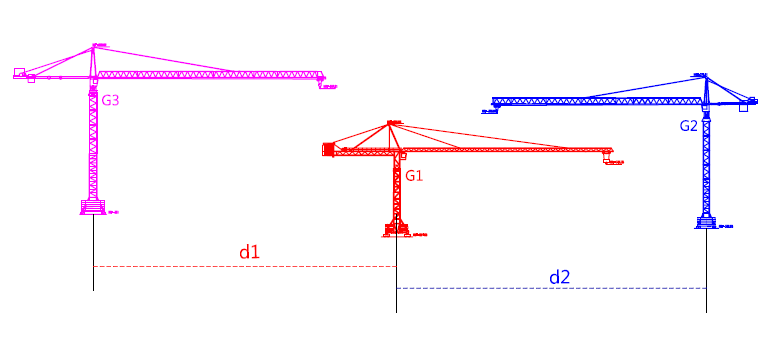 The load charts are inserted as concentric circles showing the different positions of the hook and the allowed loads with the help of linetypes. This enables the user to check the load to be lifted at any point of the site.