MethoCAD has won a number of different awards at various contests around the world since its creation. The awards recognized innovation and excellence, winners were chosen by a panel of judges including representatives from a number of prominent European Organizations. These contests have provided MethoCAD with an opportunity to prove its quality in its field as well as tighten links with partners all over the world.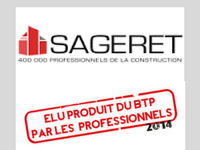 2014
Winner in the software category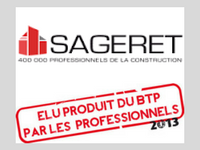 2013
In June 2013, MethoCAD was awarded the label "the best product selected by construction companies in 2013". SAGGERET organization has launched an online survey in May 2013. Over 250 000 companies answered the poll. Products given the best grades were awarded. MethoCAD won an award in the software category.
2011
Nominated at the 2011 BATIMAT innovation contest
2007
Silver Medal at the innovation contest
BATIMAT innovation contest
MethoCAD was awarded a silver medal in the IT category for its new package helping contractors to meet high environmental quality standarts.
2006
International Construction Awards Madrid
2006
Silver medal at the Awards
2005
Competition for Innovation
Bronze Medal: Medium Categories, Methods, NICT
Special Mention of the Jury
Prevention and Security
The aim of the BATIMAT innovation competition organized at the fair is to promote the most innovative products in the construction sector.
The innovations compete in 7 classes of products, the software enters the class 6, Means, Methods, NICT.
The products are selected by juries made up of professionals recognized for their skills and representative of the various Construction professions (FFB, CSTB, UNSFA, OPPBTP ...)
Of the 169 shortlisted products, 26 medals were awarded. A first medal has been awarded to the MéthoCAD software in the category Means, Methods, NICT.
A few minutes after receiving its first award, the company is recalled to the podium to receive a second medal: Special Mention of the Jury for Prevention and Security. Indeed, the jury reserves the right to award special mentions apart from the 3 gold, silver and bronze medals.
Three special mentions were given during the ceremony.