June 13th and 14th
Every year, the British magazine INTERNATIONAL CRANES organises a conference where users come to present their projects. The conference attracts construction companies and manufacturers from all over the world. In June 2022, the conference was held in Barcelona.
Our manager presented the site of the new terminal at Frankfurt airport, where 17 tower cranes were installed by the Munich-based company BKL, which has been using MéthoCAD software for many years.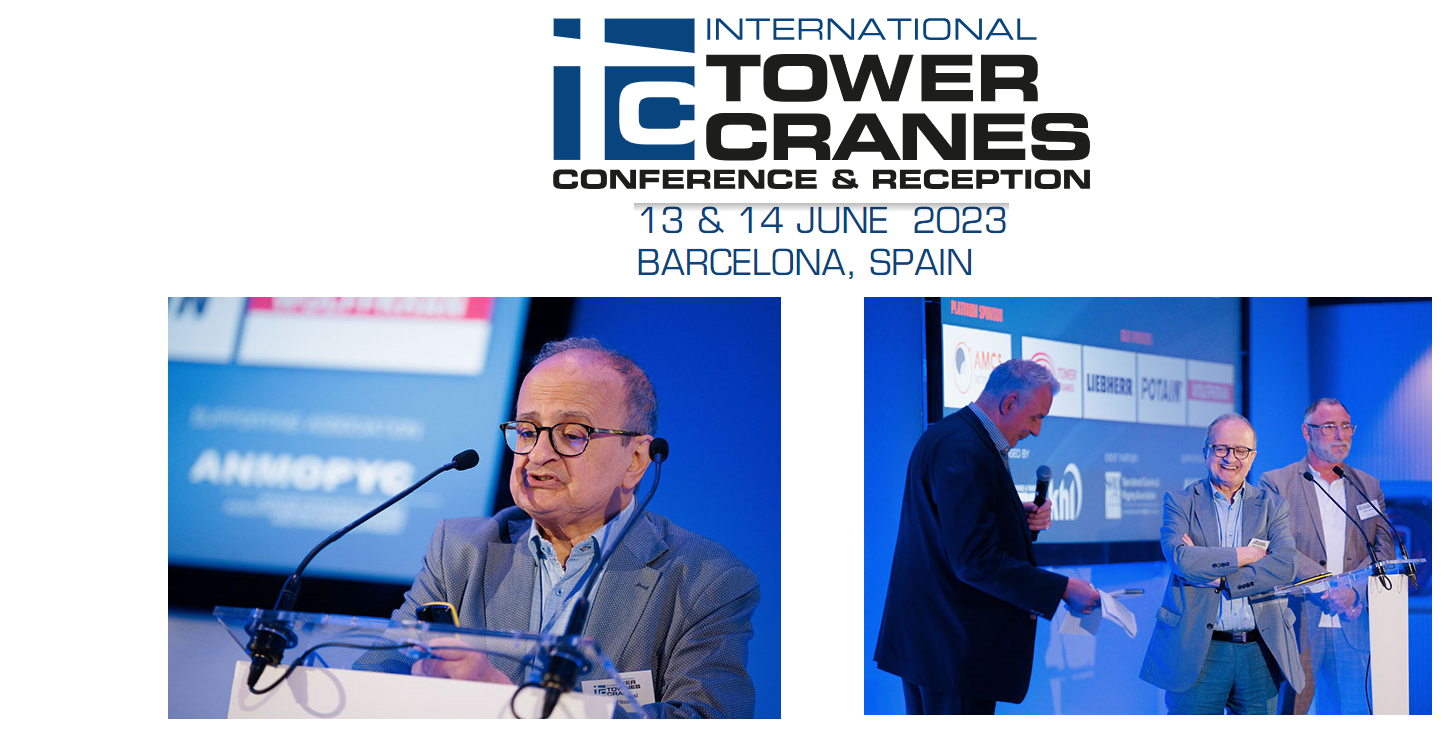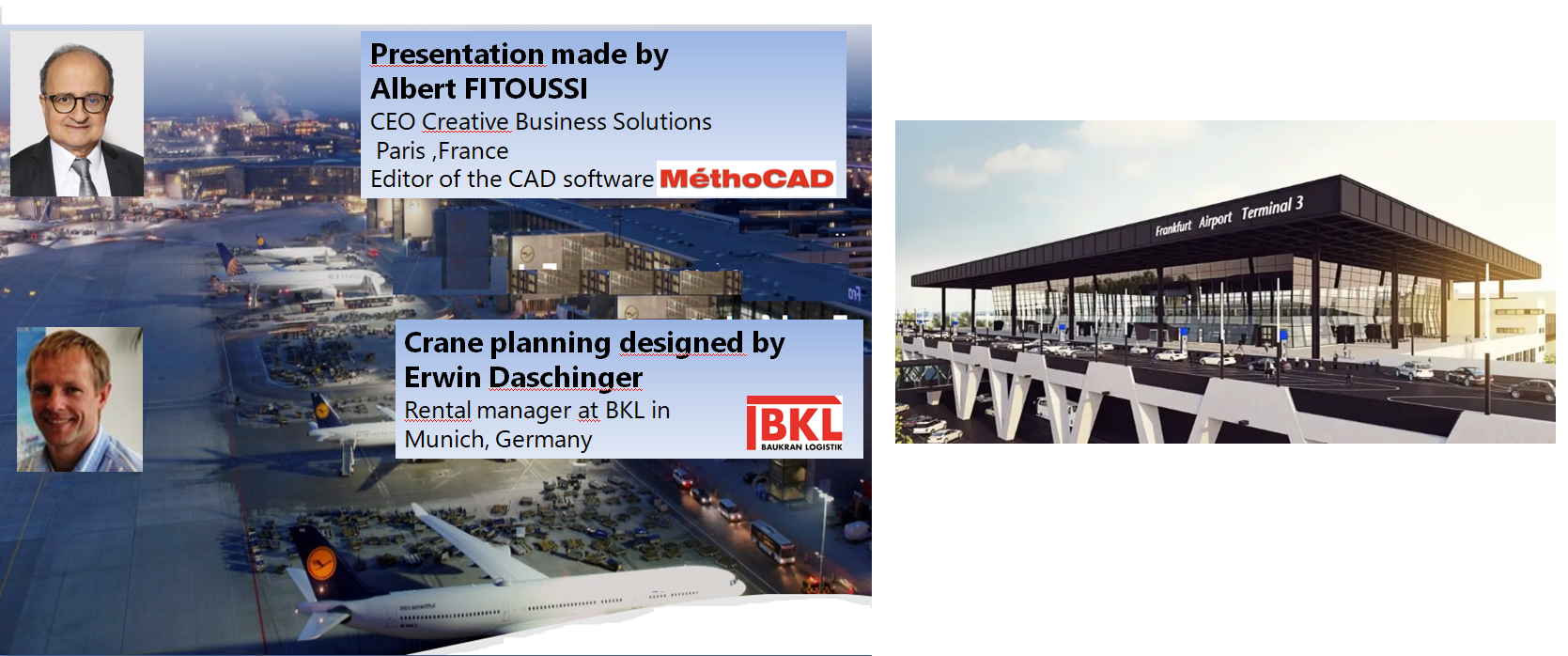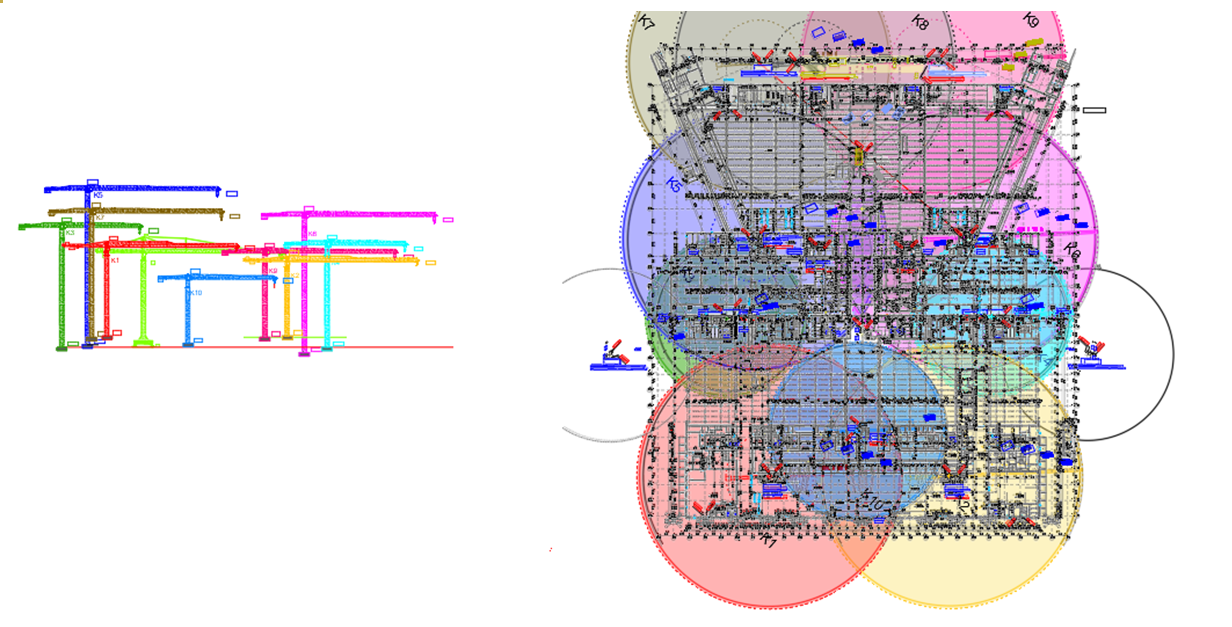 This conference is also an opportunity to forge relationships with new customers and provide additional information about our presentation between conferences. The International Cranes Conference brings together most of the manufacturers and a large number of distributors from all over the world, and it's an opportunity to renew contact with some of them. Albert FITOUSSI introduces our company to Mrs Nagham Zahlaoui, Strategy & marketing Manager at NFT, the world's largest distributor of Potain cranes.