With its headquarters based in Paris, Creative Business Solutions is the editor and distributor of MethoCAD an AutoCAD plug-in for construction companies aiming to design their site layouts in an optimaized and safe way.
MéthoCAD includes in the same package the tools used daily by technicians and engineers to design the site layout, implementation of tower cranes, simulation to position a mobile crane and site safety.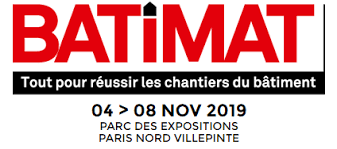 MéthoCAD will be present at BATIMAT - Paris : 4-8 November 2019
STAND 5A-R076
link to the website BATIMAT 2019
To obtain your free entrance badge, with the code BEX12110, click on the following link
Boost the productivity and safety of your sites !