Paris airports headquarters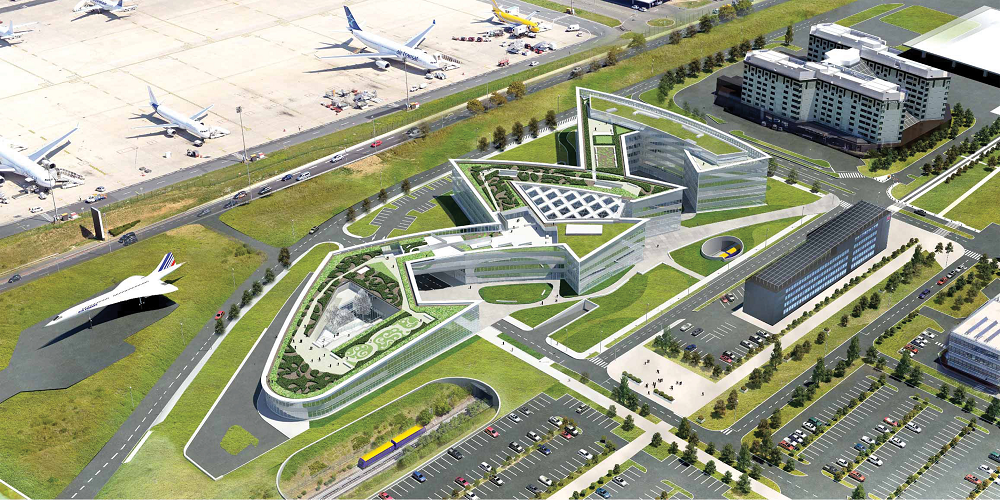 Project MethoCAD Paris : OGER INTERNATIONAL is an engineering office in Paris and one of the oldest users of MéthoCAD for 29 years. He designed, with the help of MéthoCAD, the method plans (site installation plans and rotation of formwork) for the new headquarters of the Paris airports.
Located in the heart of Paris-Charles de Gaulle airport, equidistant from Terminals 1 and 2, this building is linked to Paris by the RER Charles de Gaulle 1 station and to the various airport terminals by the CDGVAL automatic train. Covering an area of ​​12,000 m², this head office accommodates 350 Group employees.
They benefit from an exceptional point of view on the slopes of the airport and the Concorde exposed in the foreground. The architectural signature of the place, the result of an internal competition between 3 teams of architects and engineers from the ADP group, is a link between earth and sky. All three roof terraces refer to the "French gardens".